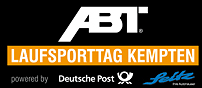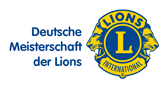 ABT LAUFSPORTTAG Kempten
am 2. April 2017
Registration for "LaufsportSaukel Halbmarathon und DM Lions"
LaufsportSaukel Halbmarathon und DM Lions
start 1:30 pm
21,1 km
4 Runden vom Verkehr gesperrte Asphaltstrecke im Stadtzentrum - teilweise Kopfsteinpflaster (ca. 500 m je Runde). Kilometermarkierungen.
Jahrgang 2001 und älter
Frühbucher until November 30th 2016

19,00 €
until February 28th 2017

24,00 €
until March 31th 2017

29,00 €
registration deadline 31.03.2017 18:00 Uhr - Late registration is possible on site 34,00 €

The registration deadline has expired, the limit has been reached, or the registration is not yet active
Event Information
Information about the registration process
Anmeldungs-Service accepts on behalf of the organizer handling the online registration and payment for the event.
The registration is done in 4 steps:
1. input personal data
2. enter additional services
3. selection of payment
4. summary